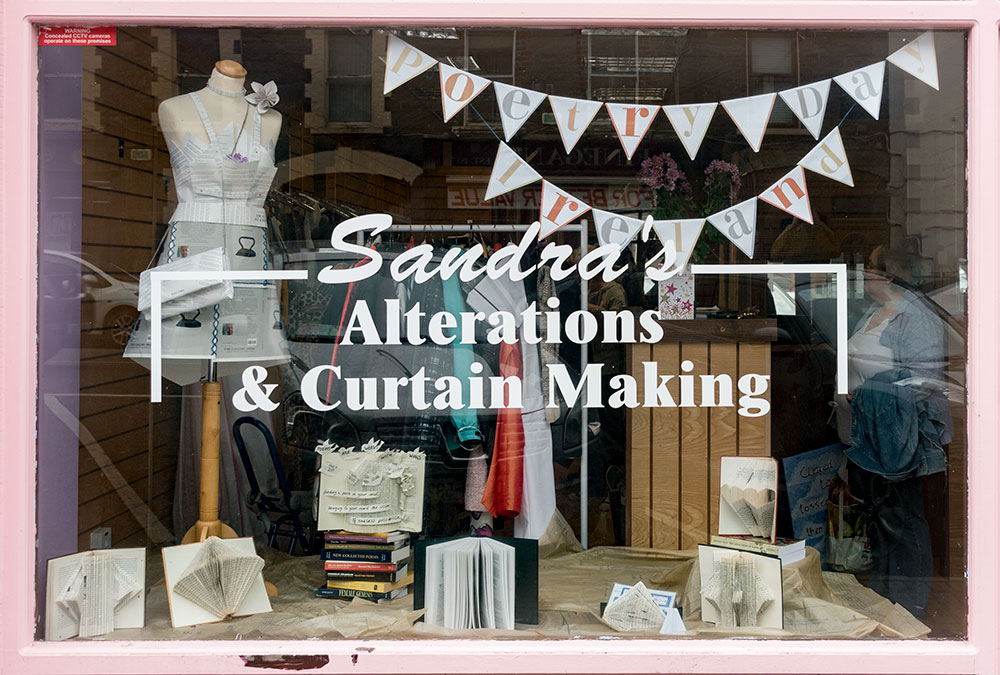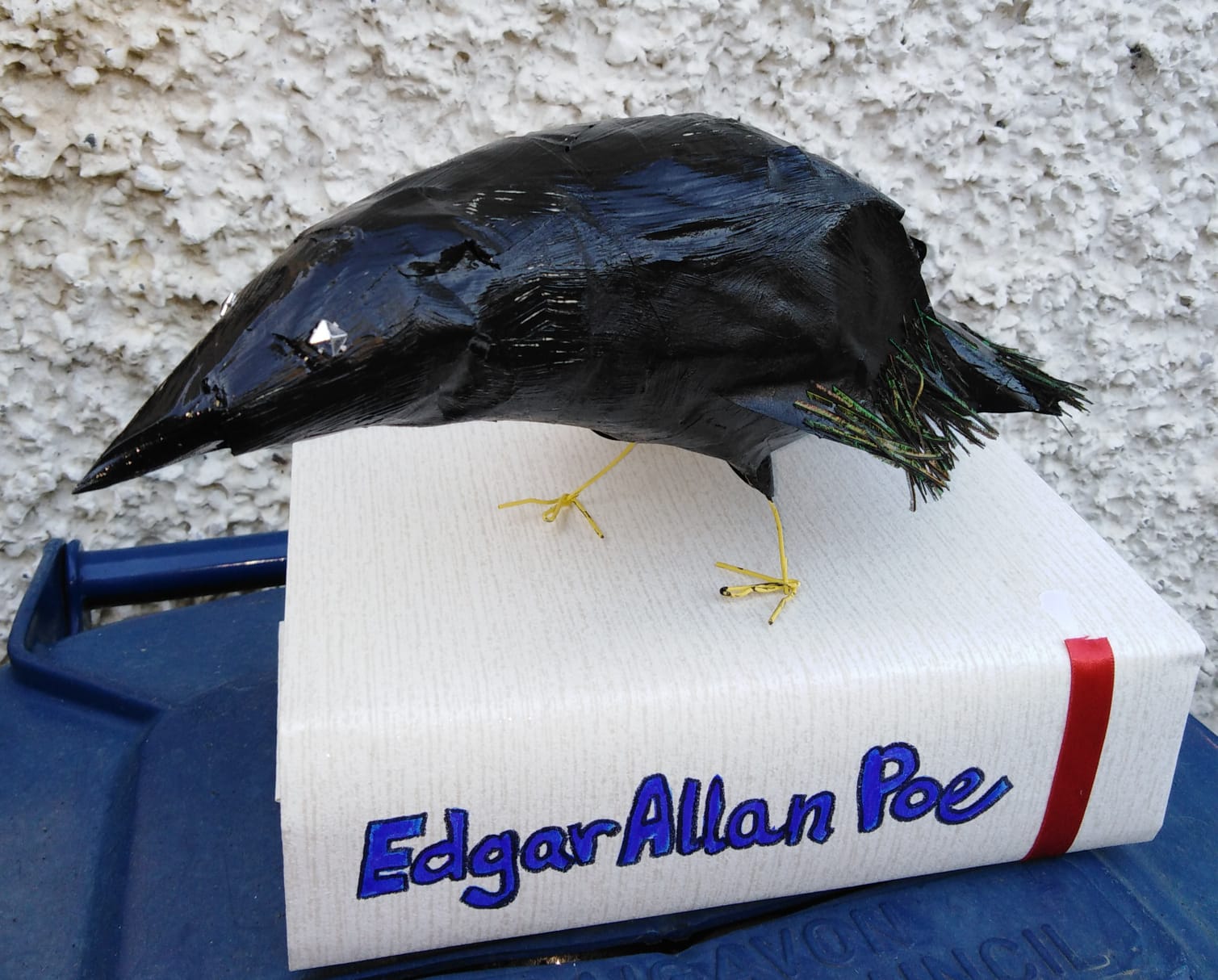 Bailieborough was transformed into Ireland's most poetic town on Poetry Day Ireland, 2 May 2019.
Bailieborough in County Cavan celebrated Poetry Day Ireland on Thursday 2nd May by becoming Ireland's most poetic town. Bailieborough Creative Hub, supported by Poetry Ireland, Cavan County Council and The Gallery Press poetry bombed the town for the day! Bailieborough was kitted out with poe-trees, bunting, poetry readings, 'free to take' poems and poetry goodie bags.
Stunning shop window displays with artwork created by members of Bailieborough Creative Hub decorated the whole town ̶ all dedicated to the overall theme of poetry!  
Launch with master of ceremonies.
Our Town Crier will be getting Poetry Day Ireland off to a great start with Poetry Readings.

12.00pm Bailie Hotel
Poetry Recital with Heather Brett
Poetry reading for the pre-lunch crowd. Free poetry goodie bags for all attendees.

1.30pm Meet outside the Post Office
Walk the Poetry Trail: A wander through the town, check out the window displays, take part in the Treasure Hunt for a chance to win a prize. Pick-up-a-Poem along the way.

3.00pm Trisha's Café – Afternoon Poet-Tea with Lizzy Byrne.
Poetry reading while you enjoy your afternoon break. Sit, relax and enjoy fabulous poetry (free goodie bag with every purchase).

4.30pm The Post Office
Poetry Soap Box – open mic. A chance for everyone to get up and recite their favourite poem(s).

6.30pm Bailieborough Library
Poetry Readings with Bailieborough Lit Lab.

7.00pm Bailieborough Library
School Poetry Competition Results. Winners to read their poems and receive their prizes.

7.30pm Bailieborough Library
Closing ceremony with readings from Bailieborough Creative Hub.
Please note: Street parking in Bailieborough is for two hours only.
Angie's
Bailie Hotel
Bank of Ireland
Bailie Stores
Black's Butchers
Blossoms
Carry Out
Clarke's
Colm Anthony
Coote's
Credit Union
Edel's Hairdresser
Elite Plumbing
Finnegan's
Full Bloom
Hall's
Iconic
J & G Barbers
Jameson's Chemist
La Mirage
Library
L&S
Market Stall
McLeish Optometrist
Murtagh's Auctioneers
Niall McCaul Drapery
Palliative Care Charity Shop
Post Office
Sandra's Alterations
Scissor Shack
Something Different
SuperValu
Tesco
Trisha's Cafe
Turning Heads
Vets & Pets
Vincent's
Watch Works
We'd love to hear from you!