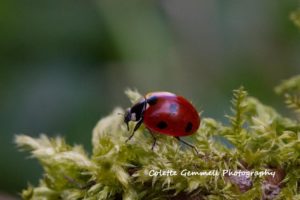 Being in lockdown has not deterred our group members from continuing to create and have a variety of successes.
In the past week members Fidel Hogan Walsh and Colette Gemmell have both had poetry published and additionally Colette continues to win prizes for her stunning photography.
Following the success of her first collection of poems 'Living with Love' launched in February 2020 Fidel has had her recent poem '2020, Memories' published on pandemic.ie an online literary magazine for exceptional times. Her thought provoking words ring true for the times extraordinary times we are experiencing.
Colette Gemmell also had a poem published 'Spring 50 Words' in Little Gems Magazine and won a prize for her stunning photo of a 7 spotted ladybird from Irish Ladybirds. Both Colettes  poem and photo a beautiful celebration of Spring.
Well done to both members.
Keep creating
Think it!, Create it!, Share it!!