Hub member Ann Butler has been brushing up on her sewing skills during the long days at home in lockdown and has created this sweet little cushion to celebrate the arrival of her first great grandchild!
Welcome to the world baby Arlo and let's hope you can cuddle great nanna soon.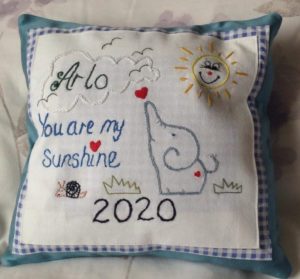 Think it! Create it! Share it!